Reliable Services For San Angelo, TX Businesses
As a business owner, the number one rule is to ensure the customers remain happy. You accomplish this with a combination of a strong team committed to your mission, along with maintaining a clean and safe environment. When outside concerns such as a pest infestation occur, this can put a damper on employee morale while also causing code violations and possibly a damaged reputation.
Our Commercial Pest Control Process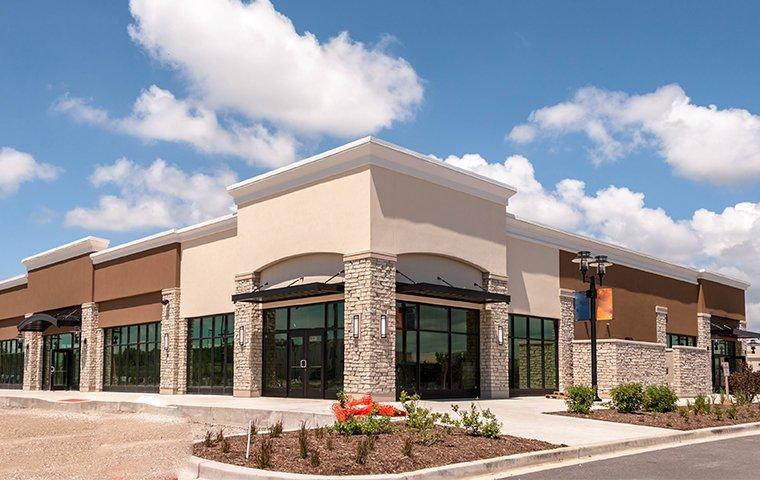 Comprehensive Inspection
At Pestmaster® Services, we don't get to work without understanding what we're walking into. That's why we take the time to perform a comprehensive inspection to get the answers needed for successful treatment. Throughout our examination, we will identify the type of pest that has invaded your San Angelo business and determine the necessary treatment to address the problem.
During the inspection, we perform the following:
Diagnose issues that contribute to pest problems

Identify current pest pressures

Consider external factors such as employees and customers

Determine a treatment strategy customized to your business needs
Commercial IPM Treatment
After we finish the free inspection, our pest management professionals meet with you to review the results and give you a tailored solution for your approval. After you agree with our treatment, we get started. Every solution stems from the principles of our Integrated Pest Management (IPM) model. With this model, we team up with the people in charge to identify the high traffic areas and establish the pest's behaviors and nesting areas. Our pest management professionals also put in place any necessary measures to prevent future infestations. We know that every pest infestation is different from the next, even when it's the same pest in question. Our understanding is what helps us modify our approach to custom pest control as needed.
Some of the services within our treatments include but aren't limited to:
Facilitate habitat modifications at serviced properties and facilities

Initiate the reduction of food and water sources at serviced properties and facilities

Utilize plant-based materials and reduced-risk pesticides per EPA regulations

Proactively minimize any risk, perceived or real, to customers and employees

Provide guarantees in line with Acceptable Control Levels (ACL)

Practice transparency with respect to all company practices
When you partner with Pestmaster® Services, you benefit from a working relationship strengthened by pest management professionals who know how to deliver results that keep you on budget and on schedule. That's why we provide customized solutions delivered weekly, monthly, bi-monthly, or quarterly as needed or desired.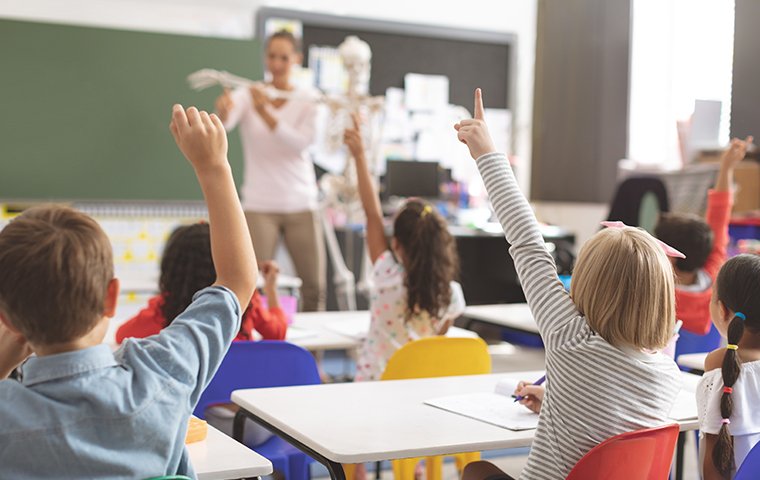 Educational
Schools and other educational buildings are meant to be beacons of learning. They're also supposed to be safe for the students within. A pest infestation ruins that environment and causes problems from sick students to outraged phone calls. We work with you and use only the fastest and safest green-friendly solutions, so no one is at risk.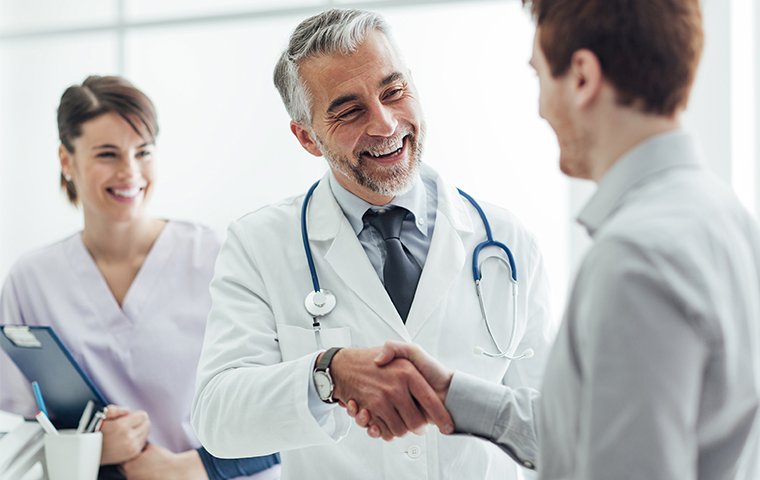 Healthcare
Pests contaminate everything thanks to their habits and travel patterns. In a healthcare setting, this can be extremely harmful to patients and care providers. That's why you need pest management done efficiently and quickly. At Pestmaster® Services, we have you covered from top to bottom.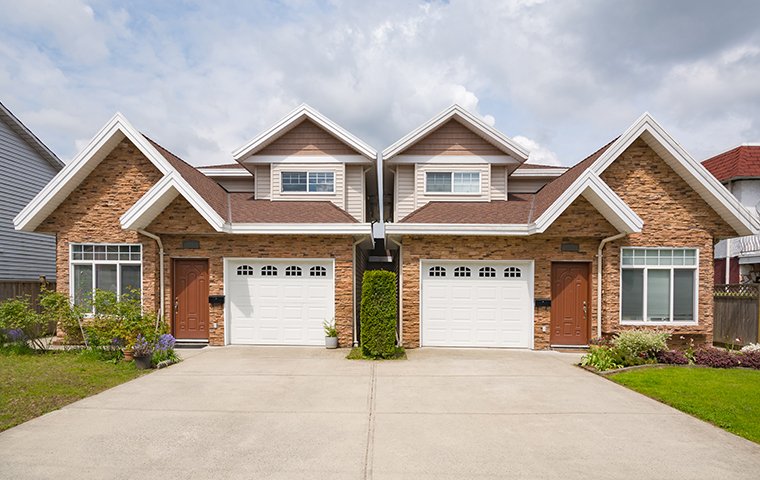 Homeowners Associations
Part of living in a controlled neighborhood is feeling like everything is safe and maintained for everyone. When pests invade, they threaten those areas within the community. Partner with Pestmaster® Services of San Angelo to keep these areas pest-free.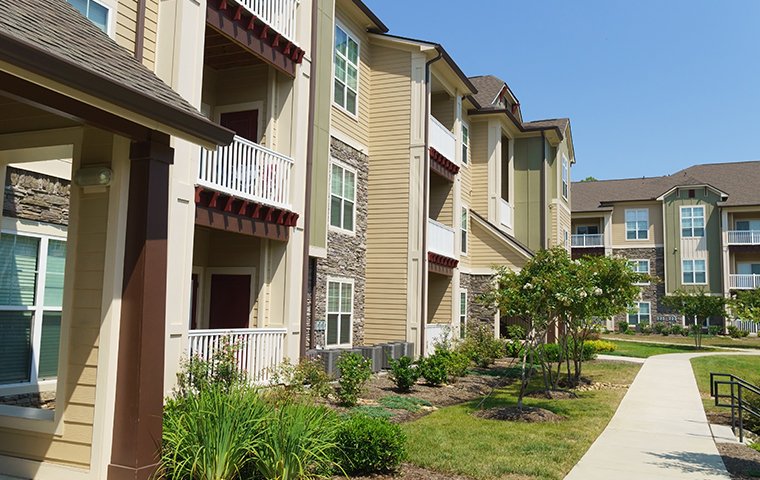 Property Management
As a property management company, you have to deliver on the services needed to keep the building running smoothly, and this means pests can't be all over the place. At Pestmaster® Services, we give you the results you need with manageable treatment plans, so you never have to concern yourself with pest control for the properties you manage.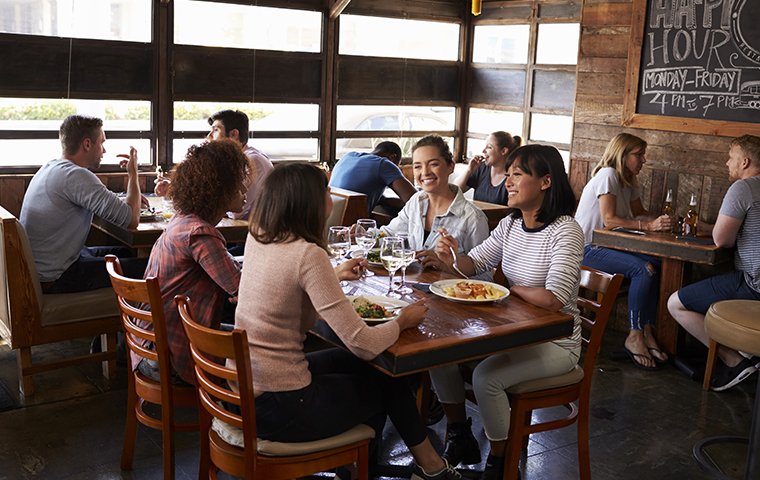 Restaurants
Pest infestations are the bane of all restaurants and for good reason. At a minimum, they contaminate the food. However, the real threat lies in possibly forcing you to shut down thanks to code violations or a damaged reputation. That's why we operate quickly to ensure you get back up to code and maintain a healthy reputation.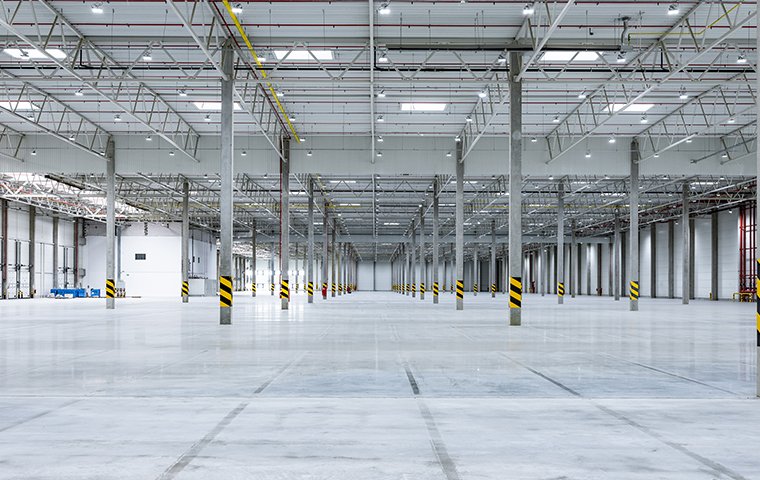 Warehouses
Your warehouses require the appropriate conditions to ensure any product or inventory is safe until it's ready to leave. Pests are a guaranteed way to ensure those conditions become compromised. That's why we provide a thorough process designed to ensure we don't miss a single pest during treatment.
Why Choose Pestmaster® Services?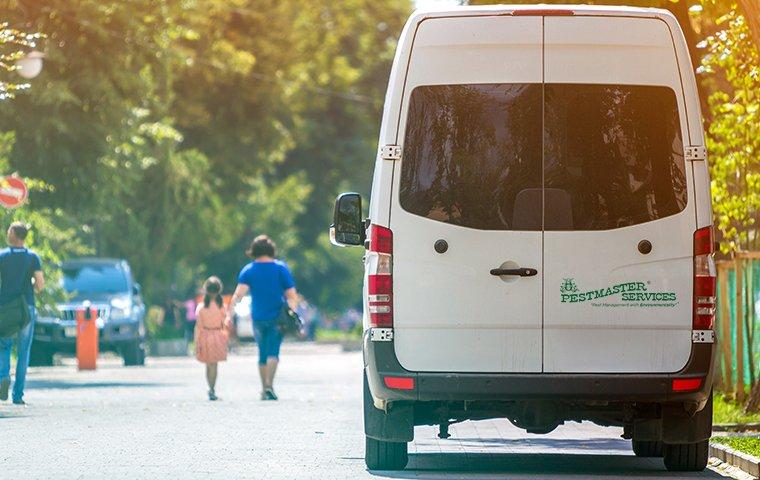 At Pestmaster® Services, our pest management professionals understand that it's about more than just getting the job done. It's about ensuring our clients feel secure and comfortable every single day. We can only make this happen when our pest management is comprehensive.
Our qualifications include:
QualityPro certified & QualityPro Schools certified

GreenPro certified

International Franchise Association members

National Pest Management Association members

CMAS-approved contractors

A certified Small Business Entity

Members of the American Mosquito Control Association
Every day, you strive to deliver the best to your customers. We refuse to do anything less than our best in return. We owe our success to our leadership, staying current on the latest technologies and innovations while delivering a service that goes further than any other service around. Also, along with our Integrated Pest Management approach, we maintain licenses, affiliations, and qualifications to consistently deliver on our commitment to provide pest management with Environmentality®.
Guaranteed Results For Your Business
At Pestmaster® Services, our pest management professionals work quickly and thoroughly to ensure unwanted pests are removed from the premises so you can keep your business operational. When you partner with Pestmaster® Services of San Angelo, TX, you partner with a team of professionals committed to delivering the guaranteed results you count on without risking the safety of your employees and customers in the process.